Vignoble Ruhlmann in Alsace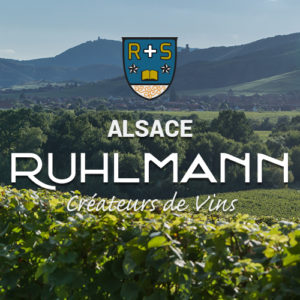 The Alsacian vineyard is located on the side of the Vosges, between 175 and 420 m of altitude, and take advantage of the benefits of the superior Rhine Valley. The region is located on a geological fault, composed of diversified and rich soils : granite, marl, sandstone, limestone…
Furthermore, the climate is really suitable for the vines. The vineyard is the dryer of France thanks to the Vosges : on the West, these mountains are a natural barrier against the oceanic wet flows.
From generation to generation, the Ruhlmann vineyard has grown and covers today 40 hectares around Dambach-la-Ville and 4 surrounding municipalities. It includes 2 "Grand Cru" and plenty of "Lieux-dits" with a typical geology.
This geographic repartition, realised through generations, allow to adapt the grape variety to the terroir. Vines are worked in a traditional way and the wines, including ones coming from Old Vines, are stamped by the rich terroirs that provides them delicacy and temperament.